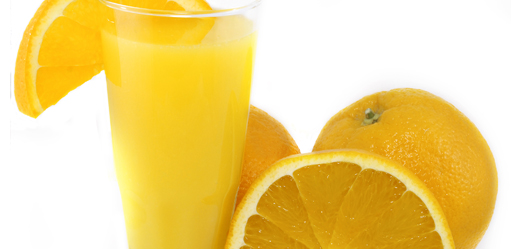 Ramadan is the holy month of blessings in which Muslims observe fasts and show their love and obedience to the instructions of Allah and His Prophet (PBUH). Iftar is the time when the fast ends after a long day without food and water. The table is set with different foods and drinks and the celebration of completing a fast starts by thanking Allah for all the bounties He has bestowed on us. There are different traditional drinks prepared during Ramadan but now with changing times innovative and different juices and drinks are prepared at home.
The day without water makes you feel dehydrated and every sip of the drink refreshes your senses and quenches your thirst. In this article we have compiled some traditional and a few innovative drinks and juices for this Ramadan. The weather is hot and you lose more water in the form of sweat. A nutritious drink can help you to regain your energy at the time of Iftar.
Almond Shake
8 to 10 Almonds (Soaked overnight and peeled)
Skimmed Milk 3 to 4 glasses
Sugar ¼ Cup (According to taste)
Honey 1 tbsp.
Seed of 2 to 3 Ilaichi
Some Crushed Ice
Method:
Add almonds, sugar, honey and ilaichi seeds in the blender with half glass of milk. Now blend till the almonds are combined well like a paste. Before adding crushed ice pour rest of the skimmed milk in the blender and give a spin for a minute. Add ice now, mix well and serve cold.
Apple and Tomato Juice
Apple and Tomato combined together to provide Vitamins and iron with a tasty juicy drink. For this Single serving Iftar drink you need:
One apple
One tomato
One spoon honey
2 drops lemon juice
Method:
Peel the apple and tomato and cut into small pieces. Put the pieces in the juices and add a small amount of water to the glass of juice. Mix honey and lemon well in the glass and serve chill!
Banana Milk Shake
Healthy drink with bananas and milk will provide you energy at the time of iftar. Bananas are a great source of potassium and manganese. It contains Vitamin C and B6 and comes in the category of the fruits that are low in saturated fat and cholesterol. Bananas are rich in dietary fiber and are great for a healthy start.
This is a very easy and quick recipe for Banana Shake. For a single serving you need 2 peeled and chopped bananas as the main ingredient of the shake. Mix the chopped bananas with Sugar and milk and blend them well. Now add 1 tsp. of Rose water (optional) in your drink and serve cold. To add more flavors you can also add 1 tsp. of powdered nuts such as walnuts, or peanuts.
Cinderella Drink
Try this special Cinderella Drink at the time of iftar this Ramadan. The drink is a combination of exquisite and royal flavors and for this reason it is named after Cinderella. To make 2 servings of this drink you will need:
Orange juice 1 glass
Pineapple Juice 1 glass
Lemon juice 2 Tbsp.
2 tsp. Sugar (if needed)
Method:
Blend together all the ingredients and add crushed ice before serving. You can also add a few pineapple chunks in the end and blend them a little with the juice. This will give a very refreshing taste and texture to your drink.
Frozen Fruity Blast
Hot summers and fasting combined together means a frozen fruity blast is must at the time of Iftar. This is an easy drink which will serve 4 and is made in no time. You need the following ingredients to prepare "Frozen Fruity Balst"
Pineapple chunks – 1 can (frozen or chill)
Strawberries 1 cup (if fresh not available, you can use canned strawberries or strawberry syrup)
1 Chopped banana
Sugar (optional)
2 scoop Vanilla ice cream or 1 cup frozen milk
Crushed Ice
Method:
Put all the ingredients in the blender except the ice cream and blend well. Now add ice cream and crushed ice and turn on the blender to make the drink look like a slush. Now serve chill and decorate the glasses with strawberries and pineapple chunks.
 Mango Lassi
This Ramadan the mango season has provided us with many different yummy dishes and drinks. The mouthwatering taste of Mangoes and lip smacking lassi combined together provide us with the delicious mango lassi. This refreshing drink will revitalize your taste buds and provide you with the energy required at the time if Iftar. For Mango Lassi serving 3 people, you will need:
Milk 1 Liter
1½ cup mango chunks
Vanilla or mango flavored Ice cream 2 scoops
Yogurt ½ Cup
Boiled water ½ liter
Crushed Ice 1 cup
Sugar 3 Tbsp. (Add more according to taste)
Method:
Blend all ingredients together and mix well till the mango chunks are unified. Now add crushed ice and serve chill. You can add more water if you want to keep it light.
Pina Colada
Pina Colada has a history of its own. This scrumptious drink was created in 1050's and since then it is one of the most famous refreshing drinks known. The simple ingredients put together in a perfect blend provide the drink with the creamy texture and delicious taste. Let's make this cocktail a part of our Iftar menu and quench the thirst. For a 3 serving Pina Colada drink you need:
Pineapple Juice 1 ½ glass
Sugar Syrup ½ cup
Coconut cream ½ cup
Pineapple chunks ½ cup
Vanilla or coconut ice cream 2 scoop
Crushed Ice 1 cup
Method:
Prepare Sugar syrup at home by boiling ½ Kg sugar in 1 Kg Water till the sugar is dilute. You can use the sugar syrup in this drink and fill the rest in a bottle and refrigerate for future use. Now make coconut cream by diluting the coconut cream powder in water. You can directly pour half packet of coconut powder in the blender too.
To make Pina Colada pour Pineapple juice, sugar syrup, Pineapple chunks, ice cream and coconut cream in the blender and blend well leaving small floats of pineapple for the texture in the drink. Now put crushed ice and blend together for a minute. Serve chill and enjoy the drink. Do not put ice in the drink if you have to serve it later.
Grapes juice
This Ramadan is the grapes season and these berries are full of nutritious values. Grapes are rich in Vitamins and flavonoids that help in promoting health. Minerals, calcium, iron, potassium and manganese are all found in grapes. The acids found in grapes have magnificent healing properties. Even the skin and seeds of the grapes have health benefits. Making Grape juice for iftar will provide you with the instant energy and the fresh flavors will recharge you. For Grape juice you will need:
Green seedless grapes approx. 225 grams
Castor Sugar 3 Tbsp.
Few fresh leaves of mint (Garnish)
Lemon Juice 1 Tbsp.
Method:
Add all the ingredients in a blender with some water and blend well. Now strain the juice and add crushed ice before serving. Garnish with mint leaves and a refreshing, cool green drink is ready to be served.
Apricot cooler
Another Seasonal fruit drink for this Ramadan is Apricot cooler. One Apricot can alone provide us with 20% of our daily requirement of Vitamin A. The nutrition in Apricot is good for your skin, gums, eyes, bones and hair. To make the Apricot cooler for 8 people you need:
16 Oz. fresh Peaches (Seedless)
Apricot Juice 12 Oz. (Canned)
6 Oz. fresh or canned Orange Juice
12 oz. 7up or Soda
Method:
Pour Apricot juice, orange juice and peaches in the blender and blend well till the ingredients get smooth. Now freeze for about 3 to 4 hours. When you wish to serve it, take out the juice in the crushed ice form and put them in glasses (half filled) and pour 7up on the top to fill the glass. Serve Chill!
Sunset Island
Flavors that will refresh you are combined to form a summer drink for Ramadan. Simple ingredients which need to be mixed for a cool Sunset Island drink.
1 ½ oz. Pineapple Juice
1tsp. Roohafza
1 tsp. Sugar syrup (optional)
1 Oz. grapefruit juice (replace it with any other fruit juice you like)
7up 1.5 Oz
Method:
Mix pineapple juice, Roohafza, grapefruit juice and sugar syrup well and pour 7up just before serving. Serve chill and enjoy!
Apple star cocktail
This energizing drink is sure to provide you with a scrumptious and delightful flavor at the time of Iftar. For Apple star cocktail you need:
2 red Apples large size
1tbsp. Roohafza
Sugar (optional)
Water (600 ml)
Method:
Peel the apples and cut them into small seedless pieces. Now boil the water and pour it over the apples. Add other ingredients and mix well with a spoon. Leave the apples in boiling water till it cools down. Now strain well and serve with ice cubes.