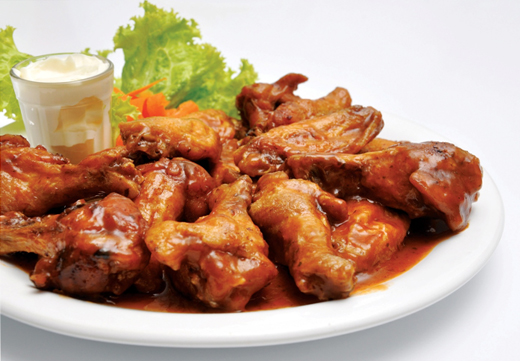 Have you ever been in a situation where there are guests at home and you need to serve something for dinner and the time is less? You come home late from work and realize there is nothing for dinner? What to do and how to manage? We have a solution for you and some ideas to make your work easy and quick.

Tips for Quick Serving
Chose chicken or fish for cooking as they take less cooking time.
Marinate your chicken or fish a day before.
Refrigerate the paste of garlic and ginger to be used whenever needed.
Prepare your juice or drink a day before and freeze it.
Collect all your ingredients to save end time trouble.
Cut vegetables and prepare things beforehand.
If you plan to fry things like nuggets, cutlets, chicken etc. you can prepare them and freeze them in a ready to fry state.
For rice you can prepare the stock before.
Pasta is a quick and easy option for dinner serving.
Ideas for Quick Serving
There are some food items that can be easily used when you want something quick and fast if they are prepared and kept in the freezer. Below are some ideas for such food items
Kebabs
Chicken strips
Meat balls (KOFTAY), you can prepare meat balls by adding all the spices and freeze them. Whenever needed you can take them out defrost and add them in the curry or pasta.
Spinach can be fried or braised in some oil and after all the water in it evaporates completely it can be frozen in a container for later use. You can add it in chicken or potatoes for a quick, tasty and healthy meal.
Fries and boiled egg slices along with green salad leaves or coriander are the best quick dish garnish.
Quick Dinner Recipes
Following are some quick recipes that can easily be made in short time and taste yummy.
Cheese Sticks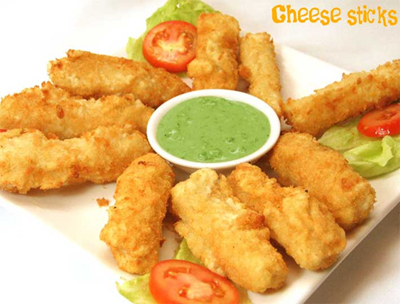 Preparation Time: 10 min
Cooking Time: 15 min
Serve: 9 persons
Ingredients
1 jar (5 ounces) sharp American cheese spread
1/2 cup butter, softened
1 egg white
1 loaf unsliced bread (1 pound)
Method
In a bowl, beat cheese spread, butter and egg white until fluffy.
Cut crust from bread. Slice bread 1 in. thick; cut each slice into 1-in. strips.
Spread the cheese mixture on all sides of each strip and place 2 in. apart on greased baking sheets.
Bake at 350° for 12-15 minutes or until lightly browned.
Serve warm.
Cheese and Macaronis Cutlets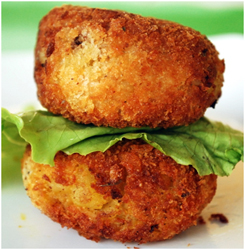 Preparation Time: 20 min
Cooking Time: 20 min
Serve: 4 persons
Ingredients
100 gms Mozzarella Cheese.
100 gms any kind or size Macaroni.
1 med size Green Onion
3 to 4 Green Chilli.
1/2 a cup Mint Leaves.
Black pepper to taste.
Salt to taste.
1 cup Corn Oil.
1 tsp Lemon juice.
1 small Red Onion Chopped.
2 Eggs
Bread crumbs 1 to 2 cups.
Method
In hot boiling water add macaronis and boil until it becomes over sized.
Crush Mozzarella cheese and add to macaroni.
Chop all other ingredients and put it in to the mixture of cheese and macaroni.
Make small any size of cutlets and keep it in the refrigerator for about ten minutes.
Then dip the cutlets into the well beaten Eggs and cover it with Bread crumbs and fry until it becomes golden brown.
Serve hot with chilli garlic sauce.
Chicken Lollipop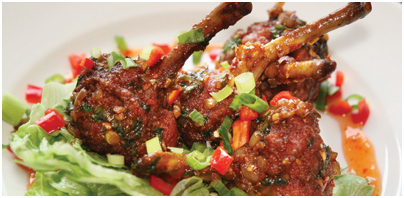 Preparation Time: 20 min
Cooking Time: 20 min
Serve: 5 persons
Ingredients
Chicken, wings.
2 Eggs.
6 Green chilies, ground.
¼ tsp Ajinomoto.
¼ tsp Pepper powder
¼ tsp Garam masala
½ tsp Chili sauce
½ tsp Soya sauce
1 tbsp hot sauce
50 gms. flour ( maida )
1 tsp Ginger paste.
1 tsp Garlic, paste
A pinch Yellow color or red color
½ cup Water
Oil for deep frying As required
Salt ½ tsp.
Method
Cut the wings into two, chop the end bone, pull the flesh up with the skin and remove the thin bone and mould into a lollipop.
Boil the lollipops with ½ cup water, ½ tsp salt for 5 minutes. Remove and cool.
In a bowl, mix all ingredients thoroughly, but not the lollipops and prepare a thick batter.
Heat oil in a deep pan, dip lollipop into the thick batter and fry on medium heat to a light brown color.
Serve hot
Chicken Chowmein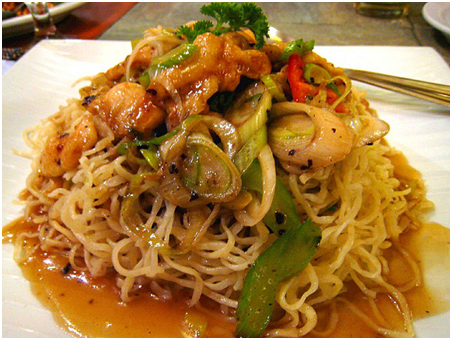 Preparation Time: 15 min
Cooking Time: 30 min
Serve: 5 persons
Ingredients
Boiled noodles – 1 packet (200 grams)
Boneless chicken – ½ kg
Salt – to taste
Garlic paste – 1 tbsp
Pepper – 1 tbsp
Vinegar – 4 tbsp
Sugar – 1 tbsp
Spring onions (chopped) – 4
Soya sauce – 4 tbsp
Corn flour – 2 tbsp
Oil – 4 tbsp
Method
In a wok, heat oil and sauté garlic for a minute.
Add chicken and stir fry on low heat.
Add noodles, salt, pepper, sugar, soya sauce, vinegar and mix well.
Add spring onions and sprinkle corn flour.
Stir constantly and mix well.
Add spring onions and sprinkle corn flour.
Stir constantly for 2 minutes before removing from heat.
Garnish with chili sauce.
Fish Achar

Ingredients
½ kg fish fillet
1 finely chopped medium onion
¼ bunch coriander
¼ cup oil
3-4 green chilies
10-12 dry red chilies
1 tbsp dry red chilies
1 tbsp cumin powder
1 tbsp turmeric powder
2 tbsp medium pickles spices
2 tbsp tamarind paste
2 tbsp ginger garlic paste
Salt to taste
Method
First cut ½ kg fish flay into small pieces moist with little oil and keep aside.
Then in pan heat ¼ cup oil add 1 finely chopped onion and 2 tbsp ginger garlic paste and fry for 2 minutes.
Then add 10-12 dry red chilies, 2 tbsp dry achar masala, 1 tbsp red chili flakes, and ¼ bunch green coriander and fry for 2-3 minutes.
Then add 2 tbsp tamarind paste.
When the entire ingredient appeared one soul add fish pieces and mix well.
Ready to serve.
Now you can have the benefit of the recipes above and enjoy speedy cooking. If you have any other rapid recipes, ideas or tips; do share with us and share the article with your friends to help them with quick dinner preparations too.