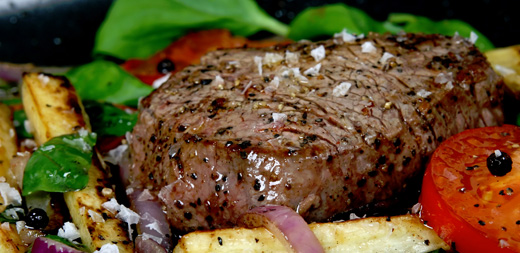 Bachelor cooking recipes are in high demand these days. The concept of traveling for studies and work has become very popular. So if you are a bachelor, living alone at an isolated place and sick of eating unhealthy fast food and homemade sandwiches than you are at the right place. Here you will find 25 easy recipes and menu ideas for bachelors. Cooking is not problematic if you know some basics. So we will not just provide you with the recipes and ideas but will also guide you to the basic ingredients of Pakistani cuisine.
Say "NO" to sandwich days and make your own delicious food in no time. For this, acquaintance with the basic spices and ingredients is important which should be available in your kitchen to prepare the easy recipes.
Red chili powder
Zeera powder
Turmeric Powder
Salt
Garam Masala
Garlic Paste
Ginger Paste
Here are 25 easy recipes and menu ideas for bachelors which can be prepared quickly by saving time and require basic cooking skills:
Finding some recipes and doing exactly what is written can give you a perfect dish sometimes but will not teach a bachelor how to cook. So, if you act on my advice, I believe that you can only learn if you practice, grip some basic culinary skills and experiment on the recipes according to your taste and availability of the ingredients. I hope the recipes listed above will be of some help and make your bachelor cooking a healthy, easy and interesting experience.
Don't forget to share with us your valuable comments on the article and memorable experiences from your bachelor life cooking.